India has emerged as one of the world's greatest marketplaces for AI expertise, despite the country's delayed embrace of artificial intelligence (AI).
India Stand
In spite of holding just 1% of the global AI market, India produces 16% of the world's AI talent, ranking third in the world, according to a research by Microsoft, the consulting company Bain & Co., and the industry group Internet and Mobile Association of India (IAMAI).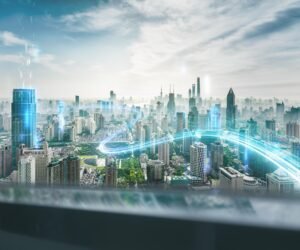 Need of AI
The need for AI talent in India has greatly increased as a result of the demand from micro, small, and medium-sized companies (MSMEs) for AI contractors as well as the demand for AI and machine learning expertise for digital transformation in major organisations. However, while being a major talent source for AI internationally, India, the gap between supply and demand for workers with AI training is worse than ever.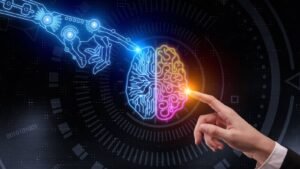 In separate research released on June 23 by the industry group National Association of Software and Services Companies (Nasscom), it was observed that although demand for AI expertise in India surpassed supply by around 14% in 2018, the same differential totaled 33% in 2017.
Use of AI
India's use of AI has increased steadily over the past year, although the sector is still in its infancy. According to a Nasscom report, even the most advanced users of AI and automation in Indian businesses are still in the early stages of adoption. In other words, they are buying AI services from tech companies and implementing them across departments to improve operational efficiency rather than coming up with new ways to build their own services on top of AI platforms.
A higher portion of the demand for AI expertise comes from regions outside of India, according to Kashyap Kompella, CEO of the AI industry analysis company RPA2AI. This is because India is still a developing market for AI. "
There is a tremendous need for AI skills in a market like the US, which is one of the areas that Indians satisfy," he added.
Early stage
AI adopters among businesses are increasing this need by upskilling existing human resources to meet their AI requirements within companies. "Organizations today already have folks who have learned working on data models and engineering, who are being upskilled to learn to create and develop AI applications for their businesses," Saikat Banerjee, associate partner, technology and cloud services at Bain & Co., told Mint.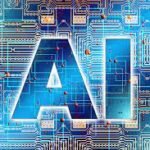 Introduction of AI
The introduction of AI at the university level and the forthcoming inclusion of AI as a study subject inside schools, according to Banerjee, might help India's AI talent pool even more. He went on to say that these educational programmes might not have "exponential" effects, implying that future industrial prospects will determine how quickly this sector grows.
Kompella went on to remark that the process of making India a "mature" AI industry might take up to two decades and is not something that can be seen right now.
"We frequently exaggerate the immediate effects of a sector while underestimating its long-term effects. Only time will tell if the AI sector can achieve what India did with information technology.
In case you required any consultancy in AI-related research you may contact us.
best talent,romania's got talent,talent management,got talent global,talent acquisition,got talent (tv program),talent intelligence,romania's got talent 2020,best dancers got talent,best singers got talent,amazing auditions got talent,best dancers,top auditions,hr technology,golden buzzers,kids auditions,best of romania,audition,amazing auditions,performance,best singers,simon cowell,top 10 auditions,hiring