The presence of pollutants in the atmosphere that are damaging to both human health and the health of other living things is referred to as air pollution. The climate of the earth is negatively impacted by air pollution, which frequently makes natural disasters like drought and flooding worse.
The term "water pollution" refers to the contaminating of water bodies, typically as a result of human activity. Lakes, rivers, seas, as well as groundwater and aquifers, can all be affected water bodies. It may have a deleterious effect on aquatic ecosystems, which may subsequently have an effect on people and other species that depend on the body of water.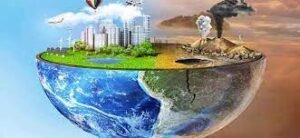 Key causes of pollution include: spills or leaks from oil and chemical containers. trade effluent going into surface water drains instead of foul water drains, or straight into watercourses. removing too much water from surface waters and groundwater.
The report estimates that pollution by urban PM causes as much as 5 percent of the global cases of
lung cancer, 2 percent of deaths from cardiovascular and respiratory conditions, and 1 percent of respiratory infections
, adding up to 7.9 million disability-adjusted life years based on mortality only.
Global warming is brought on by water and air pollutants. Being able to measure pollution is the first step towards preventing it. To react to the pollution, people need to be aware of the precise level that they are in. In the era of smart watches, we can measure our own physical and emotional well-being, but what about environmental health? All human health, including that of future generations, will deteriorate if environmental health is compromised.
Smart Measurement using Sensors
So, in this case, we create a smart watch that not only tells the time but also analyses air and water pollution. With this, anyone may check pollution levels whenever and wherever they want without needing specific equipment to assess pollution levels. An STM32 controller, an air quality sensor, a gas sensor, a ph sensor, a turbidity sensor, and a small display are all part of this battery-operated wristwatch system. Every person may monitor and safeguard our environment thanks to the smart watch, which combines sensors and technology.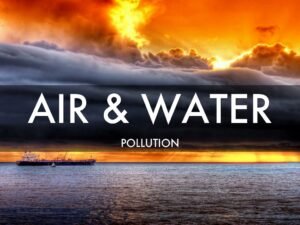 The air quality sensor is utilised to measure the ppm levels of air pollution. The microcontroller processes this data to determine the current air quality. The watch also keeps an eye out for any combustible gases to identify any leaks using flammable gas sensors. The controller keeps a close eye on this sensor. The ph level of any body of water may now be determined thanks to a ph sensor. To determine the pH level, the user only needs to dip the smart watch's pH sensor. The controller processes the sensor data before the display module shows it.
Future and Conclusion
Similar to that, our smart watch is also equipped with a turbidity sensor. The controller receives the water turbidity value from the sensor and displays it on the display. Turbidity and Ph are used to show the water quality of any body of water (lake, pond, canal, sea). Push buttons on the wristwatch may be used to programme high and low acceptability levels for each parameter. Any numbers that are scanned that fall higher or lower than predetermined limitations trigger a buzzer alarm and display an alert message to the user.
In case you need consultation contact us  by email us .