A tracking system, also known as a locating system, is used for the observing of persons or objects on the move and supplying a timely ordered sequence of location data for further processing.
Different Types of Tracking Devices
Radio Frequency Identification or RFID for short is a technique used in numerous fields for tracking purposes.

Geofencing.

Internet Tracking.

Radio Tracking.

Global Positioning System & Satellite Tracking.

Cell-Phone Triangulation.

Tracking Luggage/any object AI based Research Project
GPS trackers connect to a series of satellites to determine location. The tracker uses a process called trilateration which uses the position of three or more satellites from the Global Navigation Satellite System  network and its distance from them to determine latitude, longitude, elevation, and time.
Concept
Typically, companies that offer courier services have a vast international network. A courier travels to many locations, including a distribution center, and is delivered utilizing transportation services like an airplane, ship, or vehicle on the road, among others. All consumers want to be able to monitor their packages online, by email, or by SMS, whichever method is most convenient for them. By signing in and inputting the courier number, the customer may follow his or her order up until the point when the courier has been reached.
Working
Here, we suggest a specific courier tracking system that would allow customers to view the position and status of their courier. Each distribution channel terminal in this case has a system that is run by authorized personnel at that specific distribution point. Access is available for each distribution. The individual must provide the package number that should be delivered to them while checking in. The primary system receives this data immediately and uses an active internet connection to track the most recent position and status of the item. Customers may now follow the progress of their packages in real-time using the server-stored data.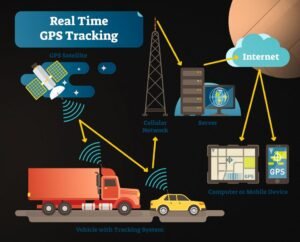 Outcome
Customers can submit their specific courier tracking number by logging on to the system. When a number is entered, the system retrieves the most recent status information for that specific package and displays it to the user. Now, the user may follow his package whenever necessary. Every parcel should have a barcode so that every point may simply scan it rather than manually entering the package number, which would further enhance the courier tracking system.
The recipient may follow their courier or requested goods.
This technique may be used to track things supplied by someone in many different domains.
Even the authority benefits from being able to monitor shipped items.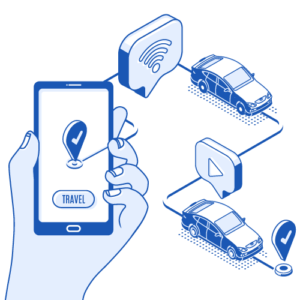 The location of the products must be manually entered by the authority at each site.
The precise location of the user's order is not disclosed.
In case you  need any guidance you may contact  undersigned